Description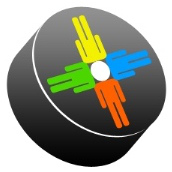 People Spotter is one of the leading websites that helps you to keep a track of all of your celebrities. We provide a Web 2.0 interface so that users may interact with each other and release the most reliable and up to date information possible. At the same time, we value the process of media ethics and almost never reveal details that may compromise the security of the individuals such as locations of their valuables, their personal identification numbers and other details.
Required from you
Your main trait should be your ability to lead from the front. You should take actions sensibility while accepting full responsibility for them and be able to manage a team of workers in a technical environment. You should set a positive example for your team to follow and should be able to communicate with the team on ground level terms. Also, you should be a developer that puts others to shame as this will help you to come up with better overall coding techniques. We require you to have both a masters' degree in software along with at least 10 years of experience.
Your role at our organization
You will be provided with the lead of a team working on a specific project and you will have to oversee that the development is going according to schedule and if not how can it be corrected. You will have to provide detailed progress reports to the upper management at least once a week so you should be able to convey messages to groups of people without a problem. You should be able to insert code yourself in any place where you believe the software is lacking.